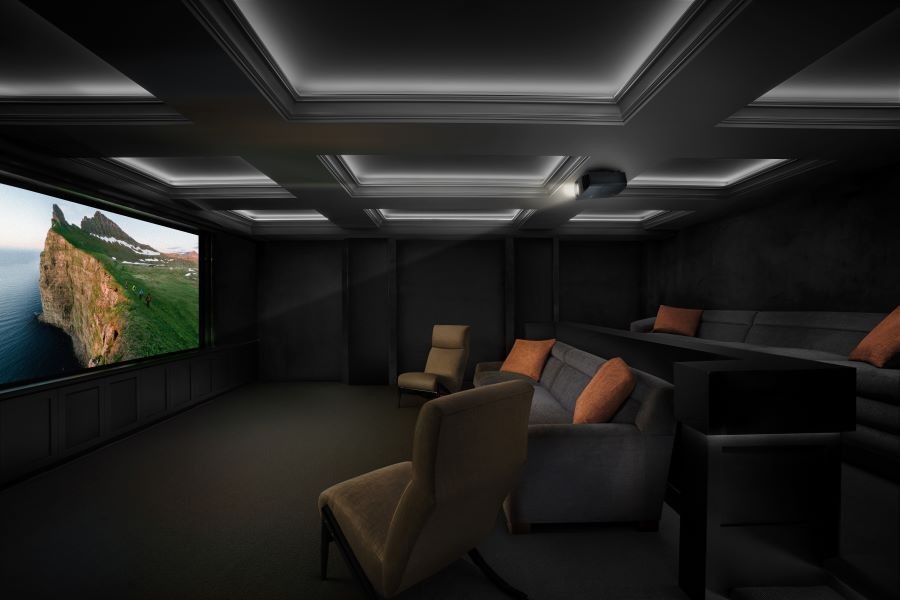 Choose Between Projectors or TVs and Architectural Speakers or Floorstanding Towers
There's nothing like experiencing a movie the way the director intended. Images pop from the screen in lifelike realism, and the sound engulfs you, taking you to the center of the storyline and making you forget your everyday cares and concerns.
While some movie theaters in Scottsdale, AZ, offer a high-quality cinematic experience, there's nothing that compares to your own custom home theater. With the help of state-of-the-art equipment, our certified technicians can create home theaters with sound and image quality that leaves you immersed in the film, sporting event, or video game.
Just as important, you'll be able to design the space as you envision it. Whether tiered, reclining seating found in the traditional movie cinemas, plush couches and loveseats for the relaxed crowd, or an array of seating options for those with an eclectic bent. We'll take a look at the room you'd like to reimagine and suggest some options based on the layout.
Then, let your imagination sore. We pride ourselves on exceeding our client's expectations every time, so don't hold back. You'll be amazed at the possibilities in today's high-tech world.
Let's look at just a few of the many options you'll consider when designing a custom home theater.